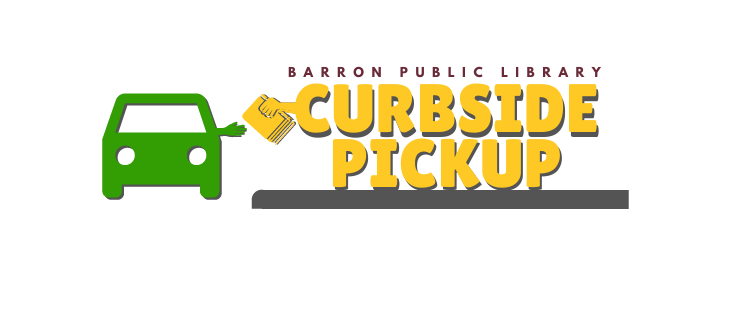 :
You can utilize our Curbside Pickup during Open Hours.
QUESTIONS?
WHAT MATERIALS CAN I PICK UP CURBSIDE?
Anything you can put a hold on.  Books, DVD's, Audiobooks, DIY KITS, holds from other libraries, etc….
If you can check it out, you can pick it up curbside.
HOW DO I PLACE A HOLD?
There is a couple ways to place a hold.
First you can place holds through the MORE System. Log into your online catalog account and place the items you would like on hold.
-OR- Give us a call at the Library (715-537-3881), if we have the item available we can pull it for you and schedule a pickup time for you to come pick it up, or if you would like to request an item from another library we can place that on hold for you as well.
WHEN WILL I KNOW MY HOLD(S) ARE IN?
When you signed-up for an account you chose a way to receive notifications… email, phone, or text message.
You will receive one of those forms of notification that will let you know when your hold is ready for pick up.
WHAT DO I DO WHEN I RECEIVE MY NOTIFICATION?
Call us here at the Library (715-537-3881) and let us know what time you are available to pick it up.
We will then check out the item(s) and place in a bag out on the table in the lobby for you to pick up.
HOW WILL I KNOW WHICH BAG IS MINE IF THERE IS MORE THAN ONE?
You will find a bag with your alias on it, which is the first 2 letters of your last name, then the first 2 letters of your first name, and the last 4 digits of you phone number.  EXAMPLE: JOHN DOE 715-555-5555 would be DOJO5555
If you have any questions or concerns we are always available for help! 
Regular Hours
Monday - Friday: 9am - 7pm
Saturday: 9am-12pm
Sunday: CLOSED
Holiday Hours:
Check our Calendar for
our holiday hours.