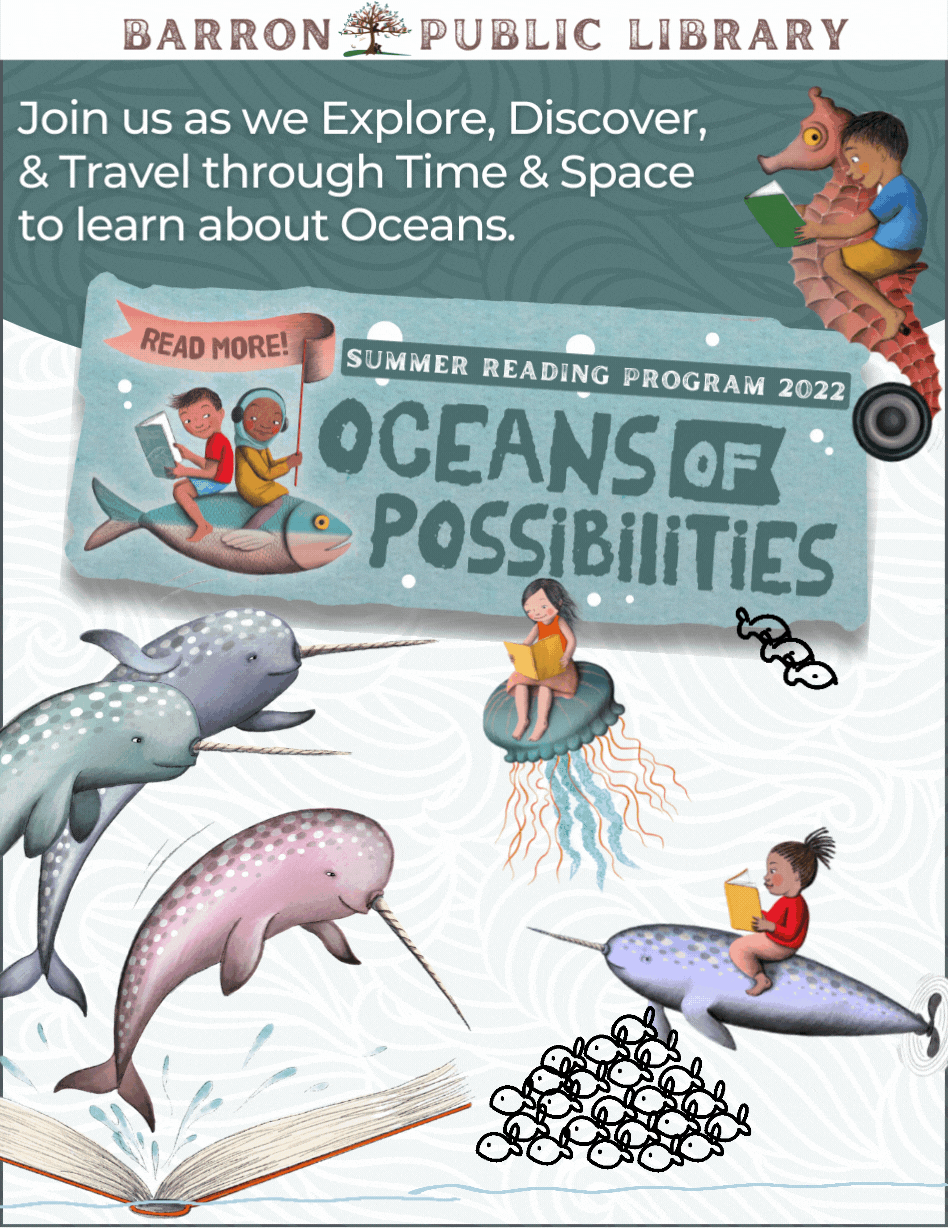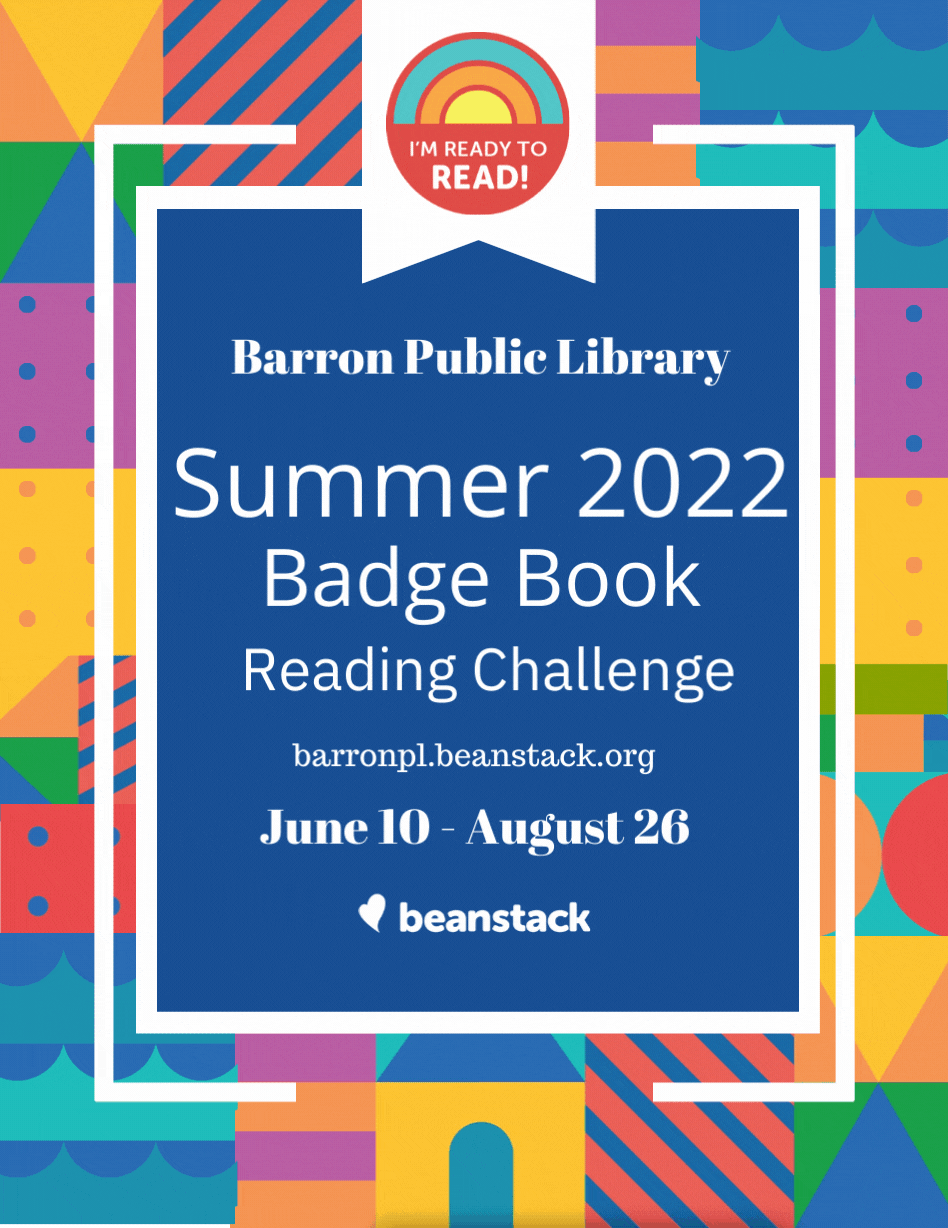 NEW
BEANSTACK CHALLENGE
Oceans of Possibilities

June 10 – August 31st
Join us as we Explore, Discover, and Travel through Time and Space to learn about Oceans. We will dive into the depths of ocean life, unearth fact from fiction in the world of pirates and "sea monsters," and check out the impact and status of the Earth's greatest resource, WATER. Read, join us for trivia, and get creative as we create an underwater world through OCEANS OF POSSIBILITIES!
– PLUS –
Summer Reading
Badge Book 
This summer, make a splash and dive into a great book! Unlock virtual badges by logging your reading and activities here in Beanstack, and then place the corresponding sticker in your Badge Book. 20 minutes of reading a day is all it takes!
Barron Public Library challenges our community to collectively read at least 500,000 minutes and keep track of their reading on our Beanstack site at barronpl.beanstack.org.  To see how close we are to our goal checkout the Barron Beanstack Website.
ALL MINUTES COUNT – It doesn't matter what you are reading. You can read Caldecotts, the newspaper, a novel you can't put down, literature assigned at school, even the cereal box at breakfast!
… find out more fun activities on our beanstack page. 
Regular Hours
Monday - Friday: 9am - 7pm
Saturday: 9am-12pm
Sunday: CLOSED
Holiday Hours:
Check our Calendar for
our holiday hours.